Mortgage in Israel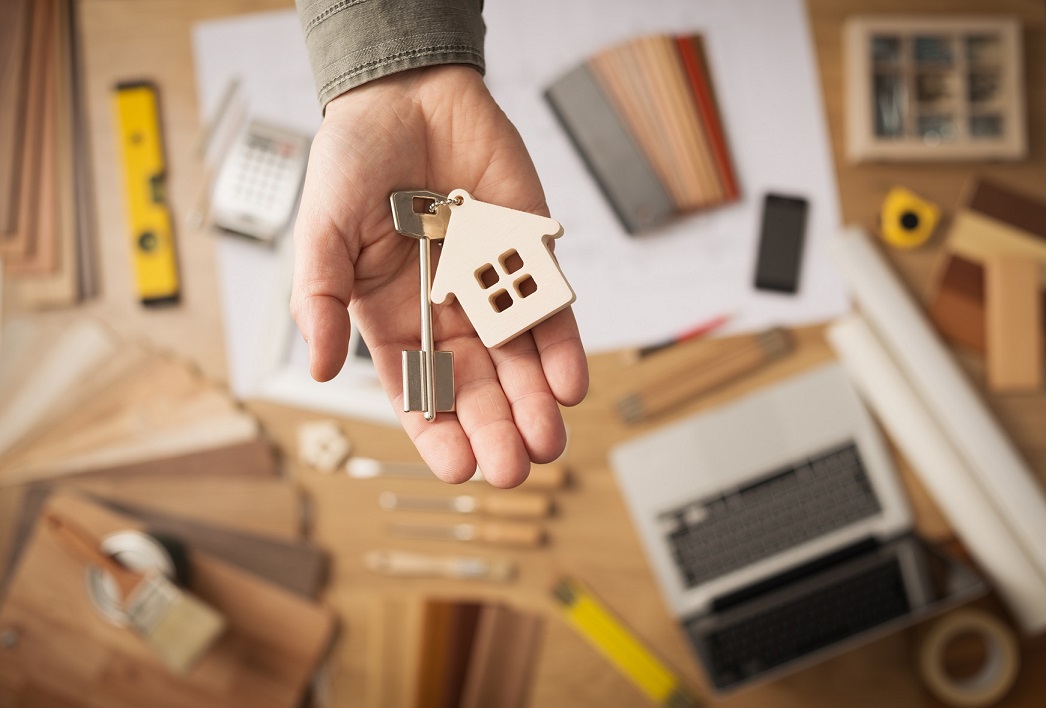 Are you looking to finance your dream home in Israel? Well, you're in luck because, at Sabras, we have a team of expert mortgage brokers ready to guide you through the unique mortgage landscape in Israel.
Unlike traditional mortgages in most countries, getting a mortgage (mashkanta) in Israel is a bit different. It is like a puzzle made up of multiple smaller loans, each with its own quirks and rates. These rates can be linked to various factors like the prime rate, madad rates (different indexes), foreign currency rates, or a fixed rate. It can be quite overwhelming to navigate this complex system on your own, but that's where our mortgage broker partners come in.
With their extensive experience and deep understanding of the Israeli mortgage market, our partners have helped countless clients secure mortgages on the best terms possible. They know the ins and outs of the system and can tailor the mortgage structure to fit your specific needs and future plans.
By entrusting us with your mortgage process, you can save yourself valuable time, effort, and even thousands of dollars. We'll handle all the paperwork, negotiations, and calculations so that you can focus on finding your perfect property and planning your future in Israel.
Click here to read a complete guide to your mortgage in Israel.
So, if you're ready to make your property dreams a reality and want to ensure you get the best mortgage deal available, don't hesitate to reach out to us. Contact us today, and let us promise you a better deal. Your dream home in Israel awaits!
Can a foreigner get a mortgage in Israel?
Certainly. Foreigners, non-citizens, and non-Jews have the opportunity to apply for a mortgage through Israeli banks.
How to get a mortgage in Israel?
1. Consider opening a bank account in Israel, although it is not mandatory, as it may facilitate the mortgage process.
2. Submit a mortgage application, providing the necessary documentation based on your country of origin, such as identification, bank statements, income details, and more.
3. Obtain pre-approval (ishur ikroni). Remember that the ishur ikroni has a specific validity period.
4. Arrange for life and property insurance. Once the mortgage application is submitted, the bank will typically require the buyer to obtain life and property insurance.
5. The mortgage funds will be transferred to the seller's account in accordance with the terms specified in the contract.
To ensure a smooth and advantageous mortgage experience, we highly recommend seeking assistance from a mortgage broker who can guide you through the process and help you secure the best terms possible.
Click here to read a comprehensive guide for mortgage in Israel
Do I have to get a mortgage only from my bank?
No restrictions apply to the banks you can apply to for a mortgage. You have the freedom to explore different banks, compare their offers, negotiate for better rates, or simply enlist the help of a mortgage broker to handle the process for you.
How much can I borrow for a mortgage?
For Israeli residents with a local income source, it is possible to borrow up to 75% of the property value when purchasing their first or only property.
Investors and foreign residents generally have the option to borrow up to 50% of the property value.
However, it's important to note that in certain situations, these amounts may be increased.
What are the mortgage rates in Israel?
On average, interest rates for mortgage loans in Israel are around 3% for loan periods exceeding 25 years. The specific rate depends on various factors such as the loan duration, borrower's age, income, and the percentage of financing.
As a rough estimate, for every 100,000 NIS borrowed, the monthly payment would be approximately 450-500 NIS.
What is a tamhil?
A "Tamhil" is a combination of multiple smaller loans that are consolidated into one mortgage. Each loan within the Tamhil may have its own interest rate and can be extended over a different period of time. It's important to note that some of the loans within the Tamhil may have exit fees, meaning you would need to pay a fee if you choose to repay the mortgage or a specific loan within it.
The interest rate of each loan within the Tamhil is influenced by the other loans within the combination. Therefore, it is crucial to carefully assemble the Tamhil to align with your future plans and secure the best possible terms.
What are the fees I can expect?
1. Mortgage brokerage fee (optional): The mortgage brokerage fee ranges from 7,000 NIS to 1% of the mortgage amount, depending on the complexity of the deal and the mortgage amount involved.
2. Origination fees: There is an origination fee of 0.25% of the mortgage amount, with a cap of 5,000 to 10,000 NIS.
3. Smaller fees: Additionally, there are smaller fees amounting to approximately 1,000 NIS.
Please note that these fees may vary depending on the specific circumstances and terms of the mortgage agreement.
Do new olim have mortgage benefits?
In general, new olim do not have significant benefits when it comes to mortgages in Israel.
What happens when I sell my property?
Selling a property with an existing mortgage is not a problem. You have the option to either repay the mortgage, taking into account any applicable exit fines, or transfer the mortgage to a new property you are purchasing.
Should I get a mortgage broker?
The process of obtaining a mortgage in Israel can be lengthy, exhausting, and confusing, especially considering the complexity of loan structures. While it is not mandatory to have a broker, attempting to navigate the process alone may result in a mortgage package that favors the bank rather than you.
Our trusted partners specialize in mortgage brokerage and have assisted numerous clients in securing mortgages on the most favorable terms. Allow us to handle the process for you. We will tailor the mortgage structure to align with your specific needs and future plans, saving you time, effort, and of course, thousands of dollars.
Ready for your home in Israel?