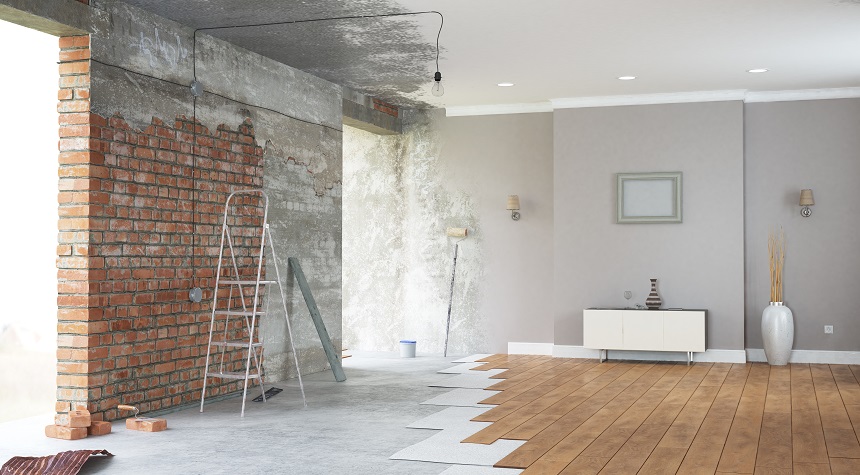 Renovations in Israel
Renovations, or "shipputzim" as it is known in Hebrew, are a common occurrence in Israel. Whether it's a supermarket, post office, dentist's clinic, or your neighbor's house, someone is always going through a shipputz. Israelis have a penchant for staying up to date with the latest design trends from Europe and the USA. However, navigating the world of renovations can be overwhelming. It involves its own jargon, culture, logistics, and more. But fear not! Here's some information that can help you navigate the process and minimize stress.
The first step in your shipputz journey is figuring out what you like. If you're unsure where to start, turn to Pinterest for inspiration. Create boards for the rooms you plan to renovate and unleash your personal style. Explore various colors, patterns, textures, and materials that attract and inspire you. Fill your boards with anything that catches your eye initially, then take a break and return to filter and edit the boards until you have a concise representation of your style. Don't skip this step, as your room boards will serve as references throughout the entire renovation process.
Consider hiring an interior designer who can bring your vision to life. Since you'll be spending considerable time together, it's essential to choose someone you can connect with both stylistically and personally. Your designer will have insights into your most personal spaces—your home's rooms—and will express opinions about your style. This can be an emotional experience for some individuals, underscoring the importance of genuinely getting along and feeling comfortable with your designer.
Next, set a budget for your renovation project. Be prepared for the possibility of expenses exceeding your initial plans by about 10-15%. To give you an idea of what to expect, here are some estimated prices for various services:
Kitchen: An average cost of NIS 30,000 (including labor and materials). Prices can start at NIS 15,000, depending on kitchen size, quality, and your specific requirements. Usually, the company that sells you the kitchen will also handle the installation.
Bathroom: An average cost of NIS 15,000 (including labor).
Flooring: An average cost of NIS 150 per square meter (including labor).
Painting: Approximately NIS 1,000-1,500 per room.
Complete apartment renovation: An average cost of NIS 700 per square meter (including labor) or NIS 1,500 (including labor and materials).
For example, a complete renovation of a 100-square-meter, four-room (three-bedroom) apartment would cost approximately NIS 100,000 for labor and materials. It's worth noting that new apartments generally require fewer repairs, resulting in significantly reduced costs.
Finding a trustworthy and reliable contractor, known as a "kablan" in Hebrew, is the key to a successful renovation. Contractors oversee various laborers and professionals involved in the project, ensuring the quality of their work. With so many professionals to coordinate, it's nearly impossible to manage them all on your own. While good contractors can be relatively expensive due to high demand, they prove to be a worthwhile investment.
In conclusion, once you assemble a competent team, your shipputz experience should sail smoothly. The process will not only transform your home but also provide valuable insights into Israeli people, culture, language(s), and more. Patience is key, so sit back, relax, and enjoy the ride as your home undergoes a remarkable transformation through shipputzim.
Ready for your home in Israel?